Parties facing the climate and biodiversity crises, and the challenge of a just transition.
Klima, Biodiversitéit, Transitioun - wat soen d'Parteien?
Organised in response to a call from the Nohaltegkeetsrot (Conseil supérieur pour un développement durable) by more than 50 organisations and companies, this evening event will confront the political parties with issues that are hardly discussed in the election campaign, even though they represent the most burning challenges facing the country in the next parliamentary term. 
At this event, the main representatives of CSV, déi gréng, déi Lénk, DP, LSAP and Pirates will be invited to give their views on their plans for the next 5 years to tackle climate change, the loss of biodiversity, the hyper-consumption of the country's resources and the transition to a carbon-neutral society that is fair and social.
The evening will not be another round table discussion, but is planned as a kind of hearing in which the candidates will have the opportunity to convince the public.
Tuesday 26 September from 7 p.m. to 9 p.m.
In the Rotondes auditorium and via live-streaming on www.oneplanetluxembourg.lu
Luxembourgish, with simultaneous translations into French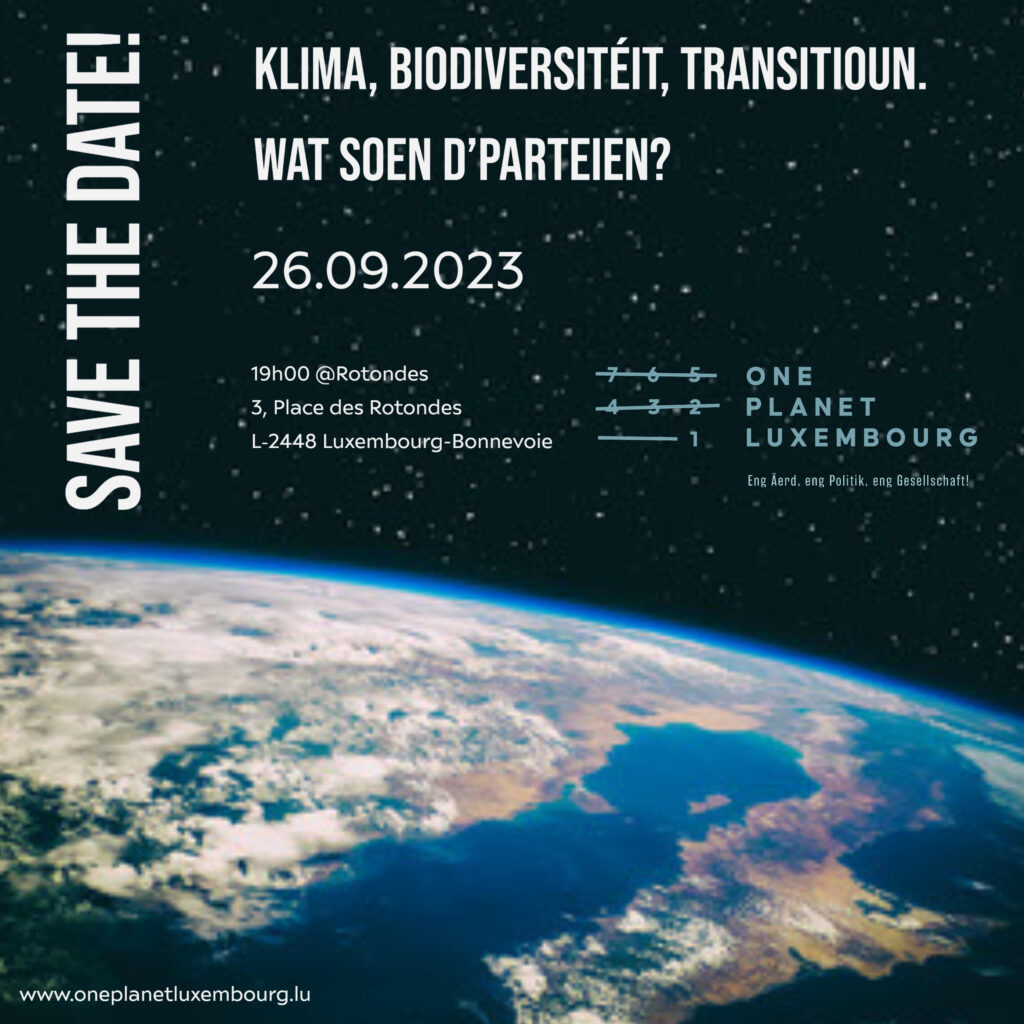 If you haven't already done so, you can join the One Planet Luxembourg community and sign its Manifesto at www.oneplanetluxembourg.lu